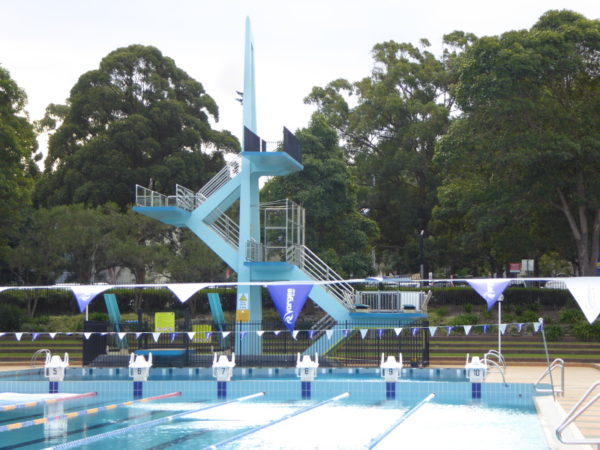 When I wrote about my experience in Parramatta Olympic Pool last year, I also mentioned the plans to demolish the pool when the nearby stadium gets expanded.
There's been a petition up to show local support for the pool in Parramatta, based not only on its heritage (1950s architecture), and its unique facilities (not many diving boards left in NSW pools these days), but also on its vital role as a resource for the local community.
This weekend, as temperatures are expected to rise above 40C in Sydney's western suburbs, the campaigners for Parramatta Pool are taking their action to a new level, with a proposal to get as many people as possible to hang their swimming gear over the pool fence as a visible flagging up of their opposition to the pool's proposed closure.
As a supporter of all outdoor swimming facilities, I thought I'd add my bit to the campaign by giving it a plug, and urging anyone near enough to Parramatta Pool to get along there on Saturday (11 February 2017) to show off their cossies.
Here is a link to the ongoing petition, with an update for this weekend's action, and some interesting discussion of the legal technicalities that might yet save the pool, in the comments at the foot of this update.
The amateur historian in me also liked the reference to the Rum Corps Rebellion of 1808 in one of the comments on the Change.org petition. Yes, we need to carry on the fight against the Red Coats even in the 21st century, it seems…