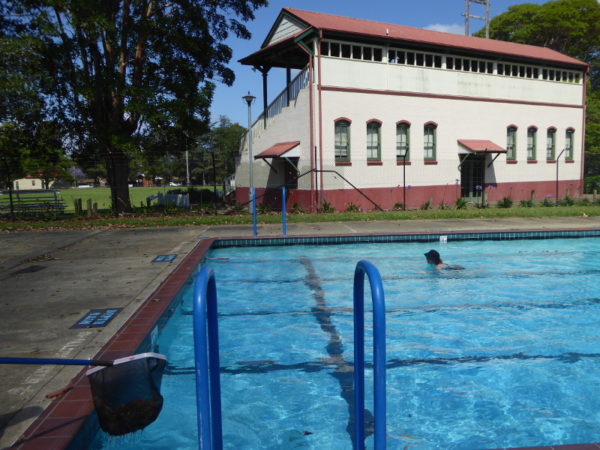 Berry was named after the first family of white settlers in the area.
My experience in the pool
Berry Village Pool is one of those charming little 20m pools most villages in Australia seem to have. Yes, if you're a Pom, you heard that right: a village pool. Back in the UK, I can think of only one area where a set of villages still have an outdoor pool (of a similar size actually) – that's in Cumbria in North West England. Those pools are seasonal, as is the pool at Berry, which opens at the beginning of November each year.
We managed to find time for a quick dip as we started our drive south from Kiama, on our way to new adventures and a new home in Victoria.
You need to be here at the right time to get a swim in Berry. Its hours are slightly unorthodox (see photo in the gallery for 2017-18 times), and during school terms there is always a chance that local schools will be using the place, with smallish crowds of kids coming down for a dip after school, too.
We got lucky. The lifeguard said we had just missed a school group, but when we turned up at about 3.30pm there was just one guy sunning himself by the pool side, and not a child in sight!
This is not really a lap pool, but on a hot day, it's a great place to cool off and at 20m you can at least stretch out and do a few strokes for the lap.
It's also a pool in a magnificent setting. The Berry Showground is right by the pool, with the grandstand backing onto the pool itself, and the reception area also housed in a lovely vintage building very typical of Berry as a whole.
The big gum trees that tower over the place are full of screeching birds and are a great sight in themselves as you do the backstroke in either direction.
So pick the right time and Berry Village Pool is a really tranquil place to swim. It really calmed us down after a frantic last 24 hours packing for our move.
Judging by the wet on the floor of the gents changing shed, it had not been quiet for long, and if there had been a class full of kids here, there might have been quite a queue for the single shower there.
Getting there, getting in, getting changed
There are trains to Berry on the line south from Kiama to Nowra. If driving, the pool is just off to the left off the main road south through Berry, within the Showgrounds.
There seemed to be just vertical steps into the pool at both ends; the type of steps that are cut into the pool wall. Alternatively just slide in from the edge since it is not so deep.
I rather like the quaint old changing sheds. There is a stable door which you can bolt (!) to the single shower in the gents shed, and they clearly aren't used to 6′ plus gents in here as the shower itself spouted from about my chest downwards. Nice strong flow though, and the cooling water quickly turned warm, so you can make your choice of temperature if you time things right.
Other practicalities
Pool closed in winter and check those quirky opening hours, even in summer.
$4 entrance fee for adults.
Pool depth: 85cm in shallow upto 1.4m in the deep.
History and stories about this pool
The plaque by the pool in Berry suggests is opened its doors in 1963.
My trawl through the Trove website showed that there were discussions about opening public swimming baths in Berry as early as 1933. There was a swimming pool in the village back then but it looks as if it was on land  owned by a Mr Jorgensen.
I'm not sure whether that pool was on the same site as the current Berry Village Pool, but the discussion in the local council at the time resonated for some of the more recent debates not only in Berry, but also in Sydney too…
One councillor argued that Berry was a hot place on a hot day and the pool wold be well-used. He also complained that when funds were not found for facilities like this which would save lives in the long term, there always seemed to be funds readily available to build roads. Not much has changed there then in 84 years…
What's your story? Any memories of swimming here? 
Any stories to tell? Or did you just have swimming lessons in days gone by?
Whatever you have to say, however brief, I'd love to hear from you and will add any stories to this section of the site as and when I receive them.  Add your comment or story under 'Leave a Reply' below.
Links to other articles on this pool
It's always difficult to search for articles on pools in places where the name of the town or village or suburb has another more general meaning. I had this problem in Forster, in Eden, in Blackhead, and now in Berry.
It means I found no other bloggers or other social media pieces on Berry Village Pool so I have nothing to link to here. If anyone has written about swimming here or finds something, please comment below so we can all read it.
Coffee, tea or milkshake after the swim?
If it's a post-swim coffee, you're after, there are a few decent places for good coffee in Berry, but none stands out for me. Whereas, if tea (and cake) is your tipple, this place is a must
Berry Tea Shop – 1/66 Albert Street, Berry, NSW 2535
Open Daily: 10am-5pm
Berry Tea Shop reviewed by the FancyaCuppa website.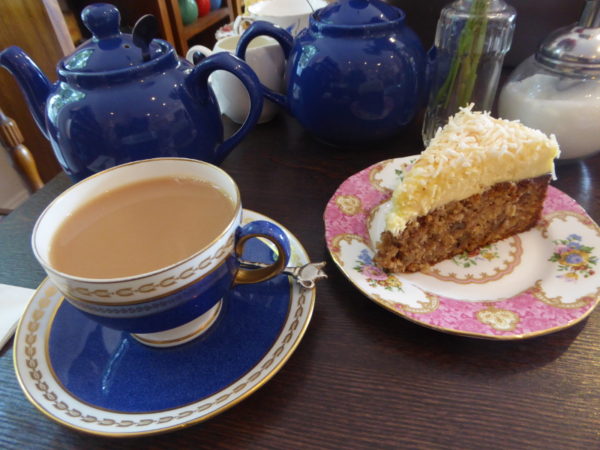 Fantastic loose-leaf tea here (they don't even sell tea bags let alone serve tea with them); great quality and beautifully presented. But almost the thing I come here regularly for are the cakes, freshly baked every day by fellow Pommy guy Cliff. The humming bird cake is unbeatable. Great place to come and replace those swimming calories, in a delightful setting.