The original home of Streets ice cream in Australia (the town, not the pool!)
My experience in the pool
I came here the day after the big storms of April 2015 finally abated. For a midweek morning, in a suburban pool, it was quite busy, perhaps with others like me who had cabin fever after four days sheltering from the wind and rain.
It's a heated pool (24C the day I was there) open all year round, and particularly welcome when the ocean baths were still needing a good clearout after those storms.
Every lane was in use when I arrived but at two people per lane it was comfortable for good laps. And although the advice by the pool side is to choose a lane with swimmers of a similar speed, there's no hard and fast (or slow) rule here for what speed to go in each lane.
The deep end is a good 1.95m, which is always a joy to swim in. There are floodlights, too, though I was told they are used mainly for early mornings, when the squad swimmers are out, and by the time the general public gets a look in, they turn them off! I would like to return for a floodlit swim one day, though.
It's a friendly place, too, with chatty lifeguards and a good vibe from the regulars of both genders.
Getting there, getting in, getting changed
Take the road signed for access to Corrimal Library and Community Centre, and the pool, with its own parking area, is at the end of that road.
Shallow steps into the pool, but no ramp as such.
Changing rooms have warm showers, which must feel a real luxury on cold winter mornings.
Other practical points
The 25m pool was totally empty when I was there so chances are, if you like having a pool to yourself, you may get that most days in the smaller pool. It doesn't get very deep, though, at only 1m07 at the deep end and a little under a metre at the shallow end.
See the gallery photos for opening hours. The pool is open all year round, except for a three week period in winter when it is closed for cleaning and maintenance.
History and stories of the pool
The idea for this pool was conceived in 1957. Its construction didn't finish until 1972, though. See the link here for an outline of the history. Heated since 1997.
Slightly different dates in this swim club history
People I met here included:
A guy who must have been in his 70s or 80s who said he'd been swimming here for 40 years, every other day, and it's what has kept him alive. He looked very much alive when I saw him, and he was just finishing off with some leg stretches when our paths crossed as he finished his one hour in the water!
What's your story? Any memories of swimming here? Any stories to tell? Or did you just have swimming lessons in the cold of winter in the 1970s?
Whatever you have to say, however brief, I'd love to hear from you and will add any stories to this section of the site as and when I receive them.  Add your comment or story under 'Leave a Reply' below.
Links to other articles on this pool
Apart from the history articles above, I have seen no other bloggs or stories written about this pool. If you know of any, get in touch…
Coffee, tea or milkshake after the swim?
There is a kiosk at the pool side if you are really needing an immediate fix after the swim. But I recommend going the extra half mile for one of my favourite coffee shops in Illawarra:
Hevan Espresso – Princes Highway, Corrimal
Open 6.30am – 2.30pm (M-F); 7.30am – 1pm (Sat) – closed Sundays
Hevan Espresso reviewed by Fancy a Cuppa website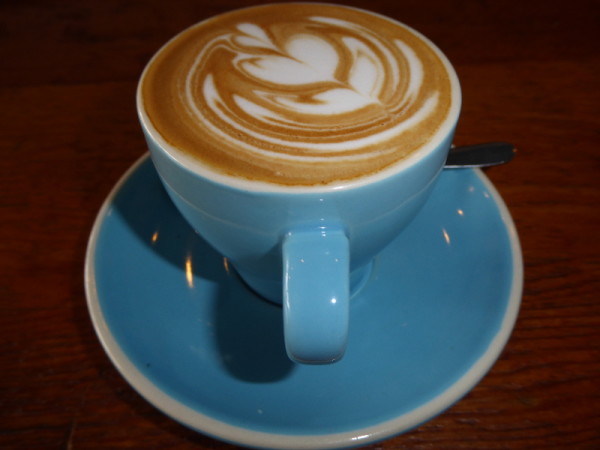 These guys serve up the excellent Single Origin Roasters coffee, and they know what they're doing with it on the beautiful Marzocco machine. They also offer cold drip and various other ways of preparing the coffee, like aeropress and v60, but their basic flat white or cappuccino is worth the hike (or short drive) from the pool to experience.