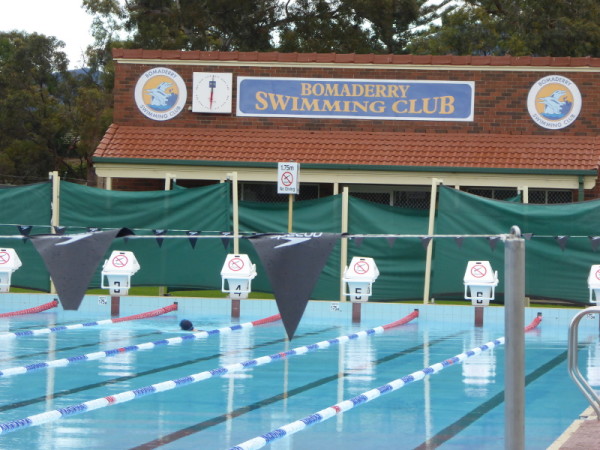 The end of the line for trains from Sydney
My experience in the pool
The air temperature was little more than 10C on this June morning when I turned up for a dip.
Thank goodness there are no temperature limits here (as there are in places like South Australia, where 26C can be the point below which swimming is considered dangerous!!).
This delightful little aquatic centre fits snugly in between the local High School, Basketball centre and bowling greens, with the pool surrounded by big old gum trees. And if you're lucky, you'll be swimming to the sound of laughing kookaburras, as I was this morning.
It's a good 50m Olympic pool with ample lanes marked with varying speeds. I rather liked the patchy paint job on the floor of the pool; it made for something interesting to look at while doing my laps, though I understand the pool is set for a new lick of paint sometime over the winter of 2015 – shame!
Depth ranges from 1m at the shallow end to 1.75m at the deep.
Getting there, getting in, getting changed
The pool is signposted from the Princes Highway – if you're approaching from the north, you take the Bomaderry road at the major roundabout just north of Nowra. Coming by train, it's a bit of a hike up from the station to the pool, but manageable.
Shoalhaven pools have gone a little bit overboard on the safety features compared to most other local authorities. For the men, once you've changed, you need to lift a lever to open a gate for access to the pool through the security fence around the pool, so you may be juggling all your towels, valuables and still need a hand free to manage the gate (same issue at Huskisson, too).
There are warm showers in the changing rooms
Other practical points
There is a large paddling pool next to the main Olympic Pool. But it was drained for my visit in June
Entry fee $5 (with other concessionary rates) in 2015.
Freshwater pool open all year round
History and stories of the pool
I've seen no history of this pool. If anyone has any idea, even when it was built, do contact the website and I'll add it in.
People I met here included:
No particular encounters here. It was a cold morning so nobody lingered to chat, though there were cheery hello's from four or five swimmers as I arrived and left.
What's your story? Any memories of swimming here? Any stories to tell? Or did you just have swimming lessons in the cold of winter in the 1970s?
Whatever you have to say, however brief, I'd love to hear from you and will add any stories to this section of the site as and when I receive them.  Add your comment or story under 'Leave a Reply' below.
Links to other articles on this pool
Facebook: Bomaderry Aquatic Centre
I found no other bloggers or articles written specifically about this pool. If you know of any, let me know and I'll happily add a link. But I did come across this rather nice video on the ABC Australia Open website where viewers can send in their own videos… This one is at Bomaderry Pool. https://open.abc.net.au/explore/42553
Coffee, tea or milkshake after the swim?
There is a kiosk by the pool itself, but I would go the extra couple of miles into Nowra (there's nothing in Bomaderry)
Hyper Hyper Coffee  – North Street, Nowra
Open Daily from 6.30am weekdays and 7am or 8am at weekends (closes at 3pm)
Hyper Hyper reviewed by Fancy a Cuppa website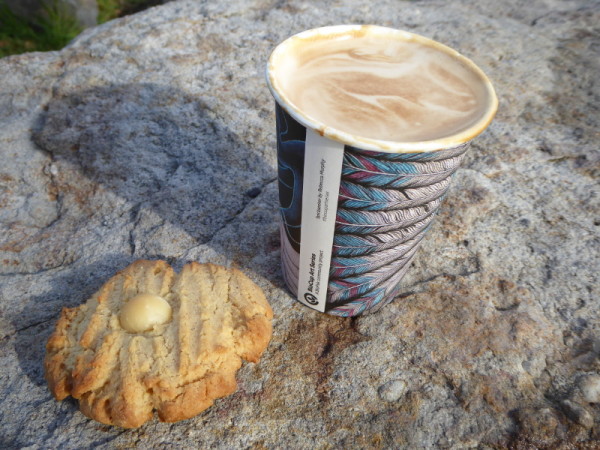 Once you work out the strange ordering and paying system here, this is a fantastic place for coffee. They roast their own out the back, they have three beautiful espresso machines on the go at the same time and various equipment for preparing coffee in other ways also on the counter. This is the best coffee for miles around. And they do lovely home-made cookies too. There are a couple of crates to sit on round the back if it's wet out, but otherwise you sit on the big rocks on the grass by the side, or you take away.