This Ocean Pools NSW website has so far been all about mapping the pools as I swim in them. By my reckoning, I still have over 30 ocean pools, harbour baths and other protected swimming enclosures to do before I finish that part of my quest.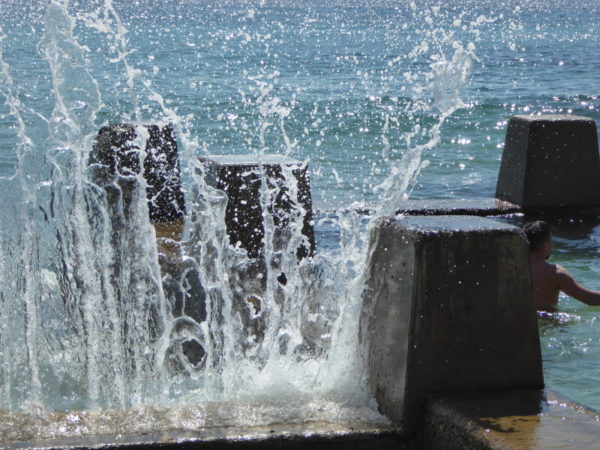 My idea with this new blog is to broaden the scope of the website to include anything new happening around the pools, whether it be events people let me know about, exhibitions, works of art or other projects I hear of.
One of the things I love about discovering all these amazing swimming spots is dipping my toe briefly into the local communities that build up around each pool, as well as looking into old press clippings about them when they have hit the news for whatever reason, good or bad.
I've had lots of lovely comments from visitors to this site who have shared their own recollections from times gone by.
And sometimes I get to hear of specific events around one pool or other. The Oak Flats Outdoor Pool not far from where I live may not be an ocean pool, as such, but I enjoyed attending their 50th birthday party last year, especially for the fabulous cake baked in their honour…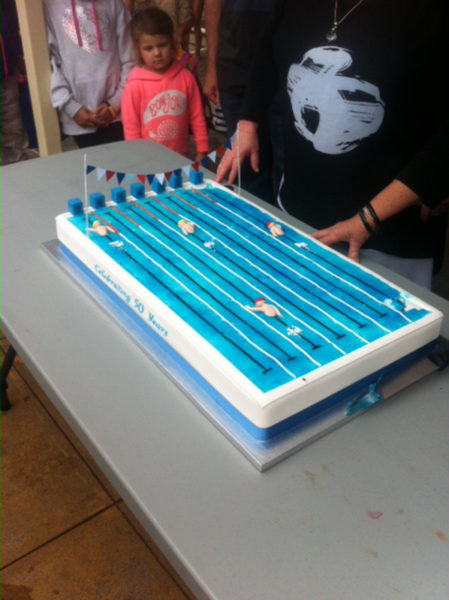 I have also discovered that there is a community of pool lovers and swimming enthusiasts who share my love for all these spots, rather than just focusing on their one favourite pool.
One such enthusiast called Mary O'Connell produced a wonderful ocean pools calendar in 2016. Sadly, I don't think she's doing it again or I'd give her a plug on this new blog.
Another is an artist who is trying to paint every ocean pool up the NSW coast. As soon as she is exhibiting her work again, I will definitely blog about it here.
I recently heard from a photographer, who has some exciting ideas for future publications. I'll be telling more of his story as it unfolds.
And taking the whole concept and passion beyond the boundaries of NSW, there is the All Into Ocean Pools association, which even organises art and writing awards – and I'll write more about those too as deadlines approach for their entries in 2017.
So, if you have an idea of an upcoming event or celebration for your local pool, or you are involved in a project that involves multiple rock pools or ocean baths, get in touch and we can see how this website might help publicity for it.